Review Vozol Star 9000 Puffs.With Battery & E-Liquid Display

In the dynamic landscape of vaping, every new product claims to offer something different. The Vozol Star 9000 Disposable Vape has entered the scene with bold claims of innovation, longevity, and superior user experience. But does it truly live up to the hype? Let's take a comprehensive look at the product and weigh its pros and cons.
A Brief Overview
The Vozol Star 9000 is a rechargeable, disposable vape device that boasts an impressive 650mAh battery. With a pre-filled 14ML nicotine salt, it promises up to 9000 puffs. But what truly sets it apart from its competitors is the inclusion of innovative features like S.i.L.C. technology, a shake-for-display feature, mouthpiece protection, and an eco-friendly design.
Deep Dive into the Vozol Star 9000 Experience
Performance and Longevity:
It's not common to find disposable vape devices that promise up to 9000 puffs. This alone makes the Vozol Star 9000 stand out. The extended battery life ensures that you're equipped for prolonged usage without frequently seeking a charger.
Flavorful Puffs with S.i.L.C. Technology:
For many vapers, flavor is king. The Vozol Star 9000 with its revolutionary S.i.L.C. technology does not disappoint. It promises and delivers an enhanced taste, setting new benchmarks for disposable vapes.
Eco-friendly Edge:
In a market saturated with disposable products, the eco-conscious design of Vozol Star 9000 crafted from post-consumer recycled plastic is commendable. It's not just a vaping device; it's a statement of sustainability.
Aesthetics and Design:
Beyond functionality, the marbling design ensures that the Vozol Star 9000 is a device you'd flaunt. Its intricate design showcases sophistication in every curve and edge.
Customer Experiences
James, 28, shared:
"The first time I tried the Vozol Star 9000, I was taken aback by the flavor intensity. I've tried numerous vapes over the years, but the taste delivered by this one? It's unmatched."
Lila, 34, expressed:
"I love how it feels in my hand. The marbling design is not just good to look at; it offers a comfortable grip. Plus, the shake-for-display feature? Genius!"
Eddie, 42, stated:
"I'm always on the move, and the Vozol Star 9000 is my constant companion. The rapid charge feature and the long-lasting battery life make it the perfect device for someone like me."
Pros and Cons
Pros:
Extended Battery Life: With its 650mAh battery, it outperforms many competitors in terms of longevity.
Superior Flavor with S.i.L.C. Technology: Enhanced taste in every puff.
Eco-friendly Design: A sustainable choice in a world of disposable items.
Shake-for-Display Feature: Innovation at its best, making it easier to check battery and e-liquid levels.
Mouthpiece Protection: A thoughtful addition for hygiene-conscious users.
Diverse Flavor Options: With 15 distinct flavors, there's something for everyone.
Cons:
Size and Weight: Some users might find the device a bit bulkier compared to other disposable vapes.
Price Point: Given its advanced features, it might be priced higher than some other disposable options in the market.
Availability: Due to its growing popularity, there might be stock issues in certain regions.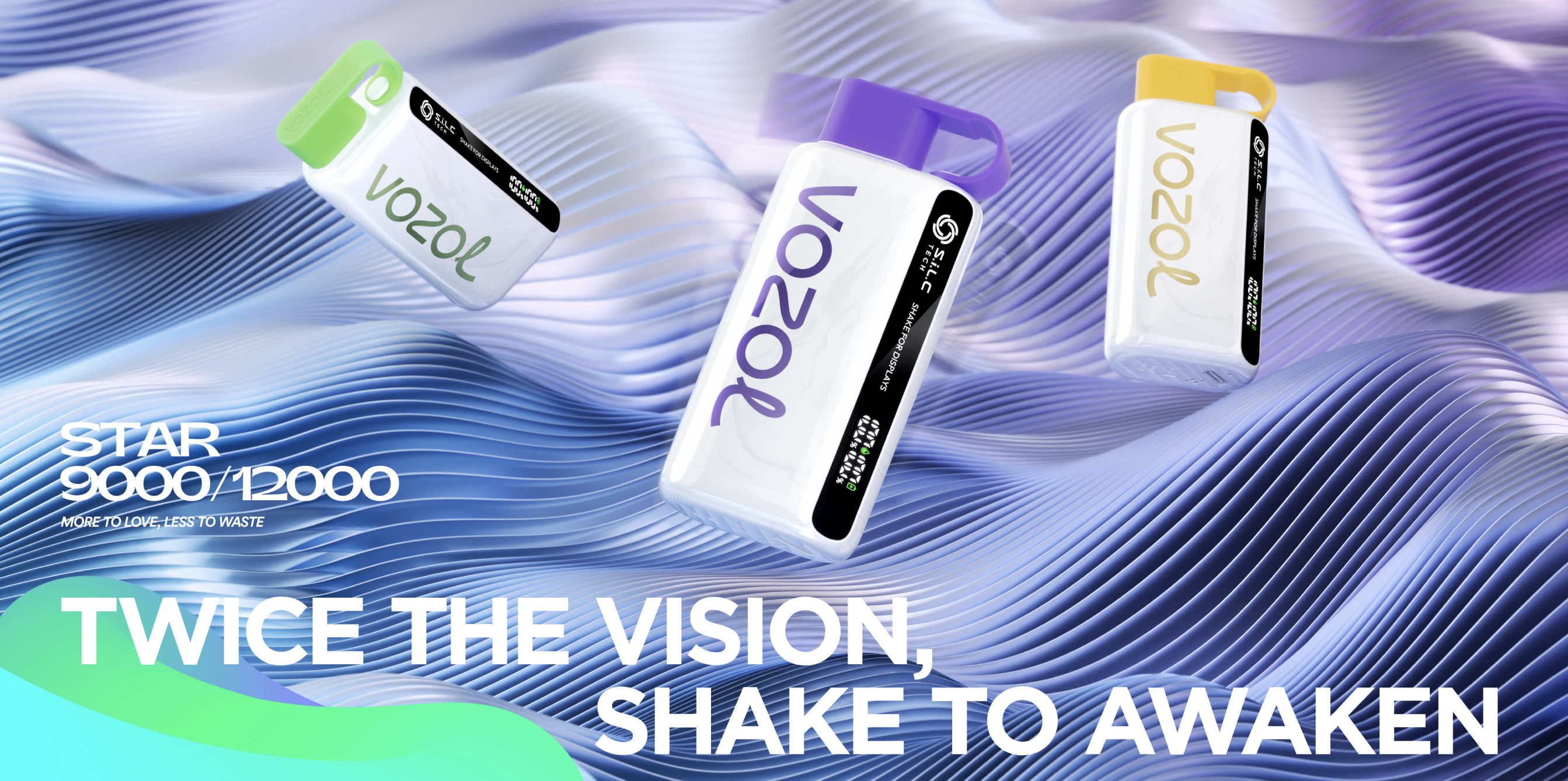 Final Thoughts
The Vozol Star 9000 Disposable Vape is a significant leap forward in the vaping domain. While it carries a few downsides, the plethora of advantages and innovative features it brings to the table is undeniable. For vapers who are looking for a blend of style, sustainability, and superior performance, the Vozol Star 9000 is a top contender. It's more than just a vape; it's a revolution in the vaping world.