Review Uwell Caliburn Bar B6000 & 6000 Puffs


The Uwell Caliburn Bar B6000: Revolutionizing the Vaping Landscape - A Comprehensive Review
Vaping has seen significant advancements in technology, style, and user experience. The latest entrant into this dynamic market is the Uwell Caliburn Bar B6000, a product that isn't just a device but an experience. With this review, we aim to delve deep into its features, specifications, and the potential impact it might have on the vaping community.
The Aesthetics: A Cyberpunk Dream
Right out of the box, the Uwell Caliburn Bar B6000 dazzles with its glossy, translucent casing. The futuristic cyberpunk pattern isn't just a throwback to popular culture; it's an embodiment of the advanced tech that lies within.
Its sleek design ensures that while you're getting the best vaping experience, you're also making a style statement. It's lightweight yet sturdy, showcasing Uwell's commitment to quality craftsmanship.
A Dive into Features: Beyond the Looks
While its aesthetics can leave anyone impressed, the true worth of any vaping device lies in its performance. Here's what the B6000 packs:
E-Liquid Capacity: The 12ml capacity is a game-changer. It promises extended sessions without the hassle of constant refills, a true boon for avid vapers.
Mesh Coil System: Borrowed from the esteemed Caliburn series, this ensures each puff is consistent, smooth, and flavor-packed.
Battery: The 600mAh battery might seem standard, but coupled with the device's efficient power management, it offers prolonged vaping sessions.
Pro-FOCS Flavor Adjustment Tech: Customization is king. This technology ensures each vaper can tweak their experience to their personal preference, a feature that's still rare in disposables.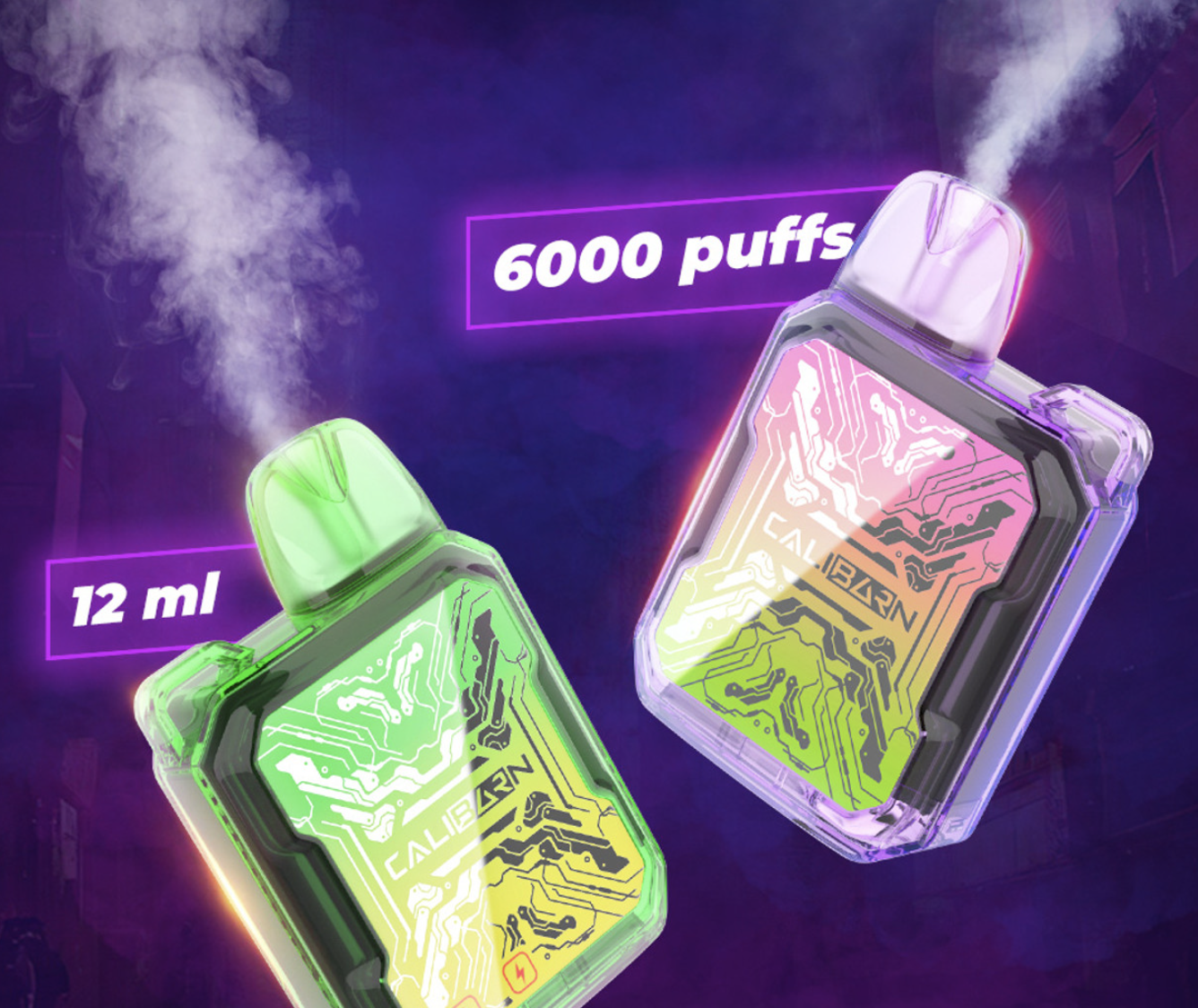 User Experience: The True Test
Any product can list impressive features, but how do these translate into real-world usage?
Flavor Profiles: With 15 diverse options, ranging from 'Cool Mint' to 'Peach Watermelon', every user can find their personal favorite. These flavors aren't just diverse but also incredibly authentic, a testament to Uwell's commitment to quality.
Ease of Use: The intuitive e-liquid and battery indicator lights are a highlight. No guesswork, no sudden device downtimes – you know when to charge and refill.
Portability: The inclusion of a lanyard hole might seem trivial, but it's an essential feature for on-the-go vapers.
Charging: The Type-C charging ensures that when you do run out of battery, you're back in action swiftly.
Impact on the Vaping Community
The B6000 isn't just a product; it's a statement from Uwell. With vaping being a rapidly evolving industry, products like these set the benchmark. It caters not just to seasoned vapers but is user-friendly enough for beginners.
Furthermore, by incorporating features that are often exclusive to non-disposable vapes into a disposable model, Uwell might have just set a precedent for other brands.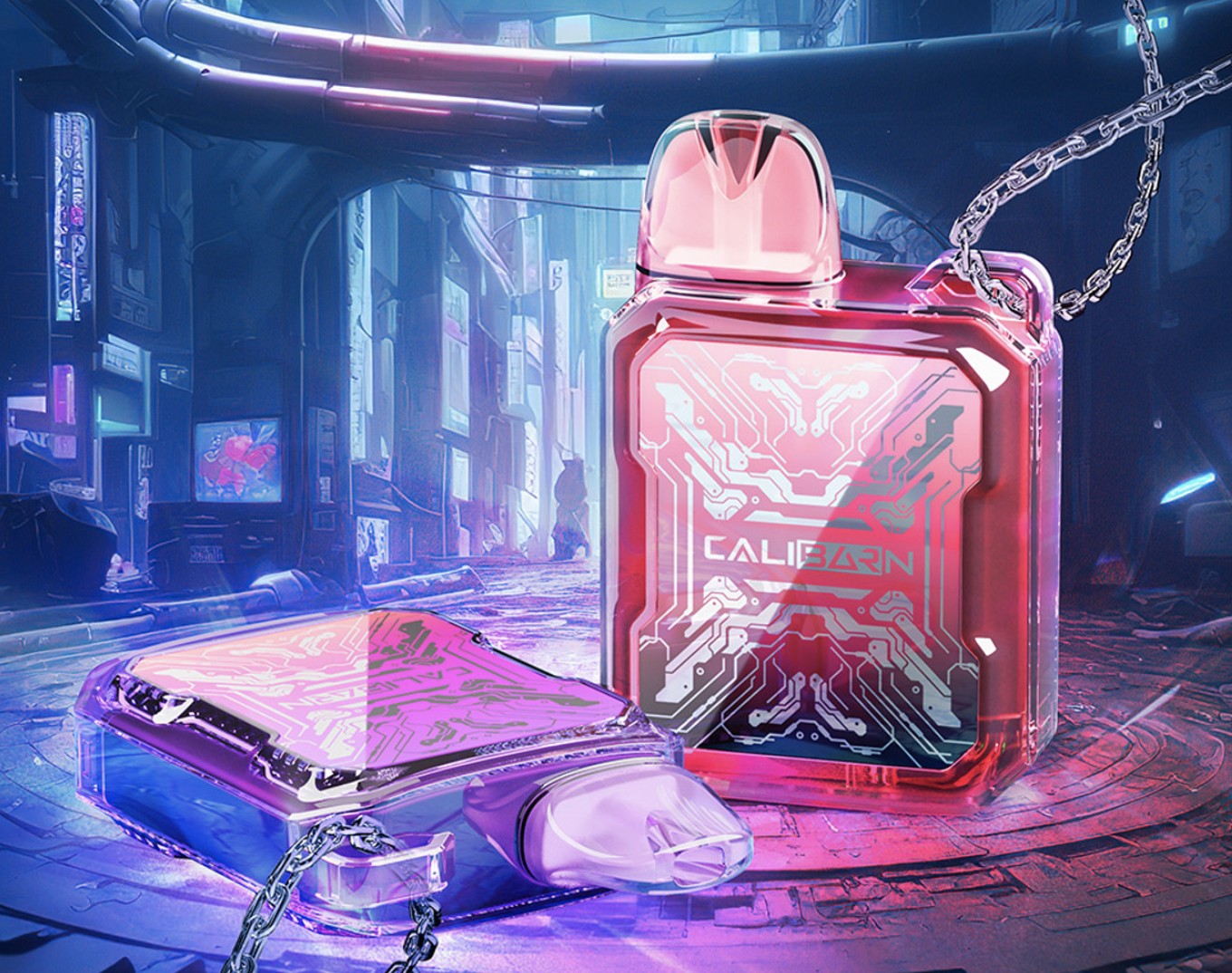 Specifications at a Glance
Puff Count: 6000 puffs
Nicotine Salt Concentration: 2% & 5%
E-Liquid Capacity: 12ml
Battery: 600mAh (built-in)
Charging Port: Type-C
Coil System: Mesh Coil
Flavor Options: 15
The Verdict
The Uwell Caliburn Bar B6000 effortlessly combines form and function. Whether you're a vaping aficionado or a newbie looking for a reliable device, the B6000 offers something for everyone.
Its array of features, coupled with its stylish design, makes it a standout product in the market. The future of vaping looks promising, and with the Uwell Caliburn Bar B6000, vapers can step into this future with confidence.
Rating: ★★★★★
Experience the future, one puff at a time!