Review FLONQ Max Disposable Vape - the ultimate tool for an immersive, flavorsome, and fulfilling vaping journey. This device perfectly marries superior design with high-level performance, standing as the epitome of the latest advancements in vaping technology. This vaporizer is a stand-out due to its top-notch features and the memorable vaping experiences it offers.
The FLONQ Max Disposable Vape is designed with an impressive 14ml e-liquid capacity that would satisfy even the most experienced vapers. This extensive capacity allows for prolonged vaping sessions, minimizing the need for refills and paving the way for a more convenient and pleasurable vaping experience. This massive e-liquid capacity is a contributing factor to the device's superior quality and long-lasting performance, making it a cut above the rest.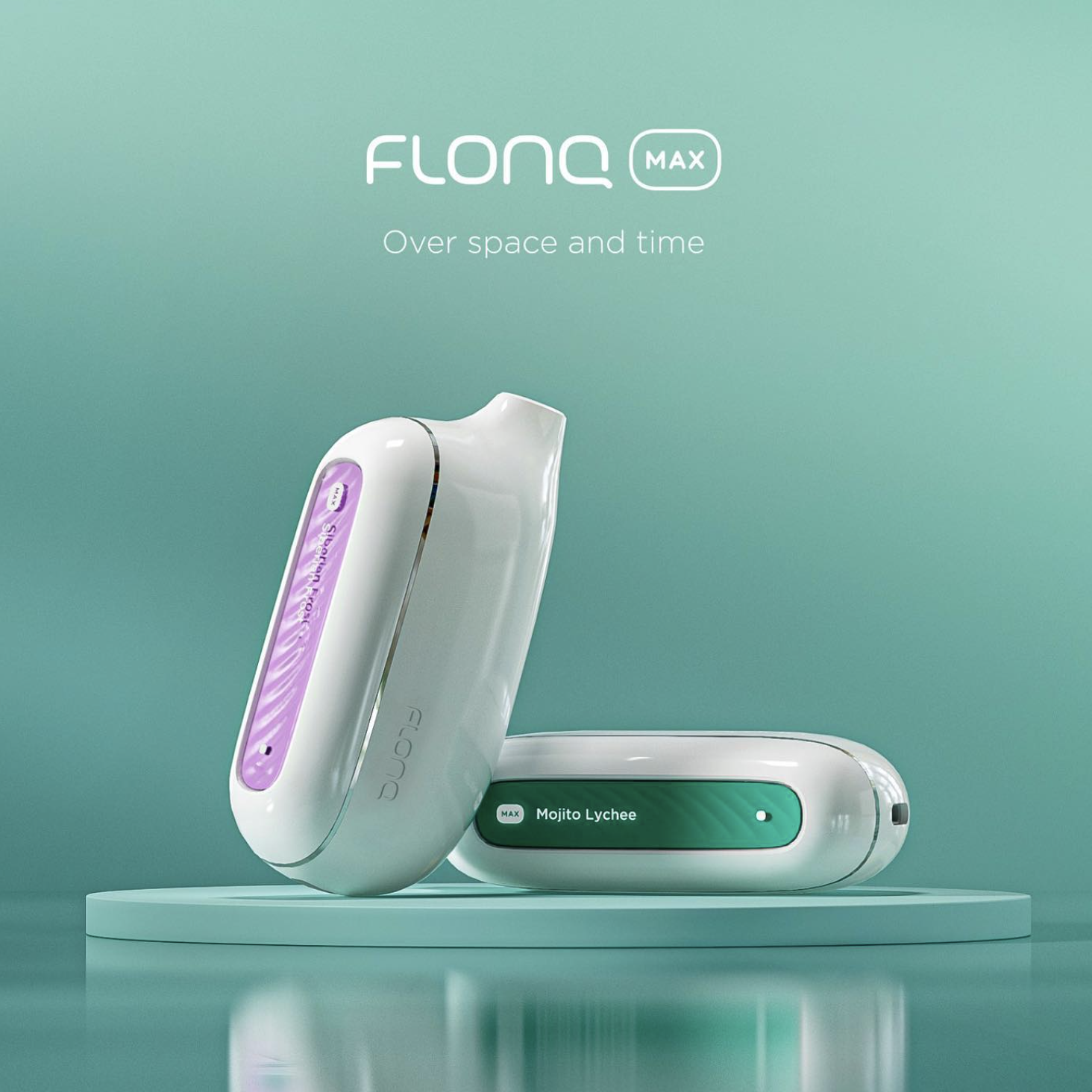 Coming with a robust nicotine strength of 35mg, the FLONQ Max caters to the preferences of both new and veteran vapers. It provides a strong yet smooth hit that embodies the true essence of vaping. The elevated nicotine level delivers the satisfying throat hit and nicotine punch that seasoned vapers look for, while ensuring a smooth and pleasant experience for newcomers to vaping.
What makes this device truly special is the remarkable +8000 puffs per device, a feature that guarantees non-stop vaping. This sets it leagues ahead of many other devices in the market, offering a longer usage time. With the FLONQ Max, your vaping sessions become more extended, enjoyable, and exceptionally satisfying.
But what really separates the FLONQ Max Disposable Vape from the crowd is its 650mAh rechargeable battery. This robust battery promises long-lasting vaping sessions and guarantees consistent performance from the device. The addition of a USB-C port ensures quick and efficient charging, allowing you to juice up your device whenever and wherever necessary.
The FLONQ Max further distinguishes itself with the addition of a Mesh Coil. This state-of-the-art feature ensures equal heat distribution in the e-liquid, leading to a more balanced, tastier vapor. The Mesh Coil technology is famous for its efficiency and its capacity to heighten the overall vaping experience. It produces smoother, tastier hits, and consistent vapor production that's unmatched.
FLONQ Max Flavors:
FLONQ Max Tobacco: Plunge into the full-bodied flavors of the FLONQ Max Tobacco vape. This flavor offers a deep, rustic hit that reminds you of premium tobacco leaves. Every puff unravels the bold and distinctive nuances of well-aged tobacco, presenting a complex flavor profile that continually astonishes. This excellent all-day vape is a tribute to tradition, perfect for those who enjoy the classic taste of top-notch tobacco.
FLONQ Max Yummy Bear: Get ready for a lively burst of fruity delight with FLONQ Max's Yummy Bear flavor. Reminding you of your favorite gummy candy, this vape delivers a lively mix of sweet and tangy notes, taking you on a nostalgic journey back to your youth. The charming balance between sweet candy and subtle fruity undertones guarantees a flavorful adventure with each puff.
FLONQ Max Strawberry Ice Cream: The FLONQ Max Strawberry Ice Cream flavor presents a drool-inducing mix of creamy decadence and fruity sweetness. Every puff offers the silky, luscious taste of top-grade ice cream combined with the tangy notes of fresh strawberries. This delightful pairing crafts a wonderfully layered vape experience that gratifies the senses truly.
FLONQ Max Grape: The FLONQ Max Grape flavor encapsulates the lush, juicy essence of sun-kissed grapes. This unique flavor presents a sweet yet somewhat tart hit, offering a gratifying balance that replicates the actual fruit. Ideal for those looking for a refreshingly natural vaping experience, this flavor reaffirms FLONQ Max's dedication to genuine taste profiles.
FLONQ Max Pink Lemonade: Awaken your senses with the revitalizing FLONQ Max Pink Lemonade vape. This flavor merges the tart, citrusy hints of freshly squeezed lemons with a sweet, berry undertone, crafting a balanced blend that's both uplifting and refreshing. This perfect all-day vape is a tasty reminder of summer days, providing you with a vape experience as delightful as a glass of chilled pink lemonade.
FLONQ Max Mint Chocolate: Embark on an intriguing flavor adventure with the FLONQ Max Mint Chocolate vape. This flavor creates a flawless balance between the fresh, invigorating taste of mint and the creamy, rich hints of lavish chocolate. The result is a dynamic mix of cool and warm flavors that tease your palate, assuring an intensely gratifying vape experience.
FLONQ Max Banana Milkshake: Indulge in the creamy, dreamy flavors of the FLONQ Max Banana Milkshake vape. This flavor provides the sweet, tropical notes of ripe bananas wonderfully mixed with the creamy richness of a traditional milkshake. Every puff is like savoring a delightful dessert, making this vape an enticing treat for those with a sweet tooth.
FLONQ Max Blue Lemonade: Embark on a tangy adventure with the FLONQ Max Blue Lemonade vape. This distinctive flavor provides a delightful blend of zesty lemonade and a touch of the sweet, fruity notes of blueberry. The result is a refreshing, subtly sweet vape experience that will undoubtedly keep you coming back for more.
FLONQ Max Cherry Peach Lemonade: Revel in the deliciously sweet and tangy FLONQ Max Cherry Peach Lemonade vape. This flavor showcases a blend of ripe cherries and succulent peaches, mixed with a dash of tart lemonade. This fusion of flavors crafts a lively, zesty vape that will tantalize your taste buds.
FLONQ Max Strawberry Watermelon: Immerse yourself in the juicy sweetness of the FLONQ Max Strawberry Watermelon vape. This flavor offers a refreshing mix of juicy strawberries and crisp watermelon. This combo of fruity flavors results in a refreshingly unique vape, delivering an invigorating experience with each puff.
FLONQ Max Watermelon Ice: Release a refreshing gust with the FLONQ Max Watermelon Ice vape. This flavor provides the crisp, sweet taste of watermelon, followed by a cool menthol finish. It's an exhilarating mix that creates a chillingly tasty vaping experience, perfect for those hot summer days or whenever you need a revitalizing pick-me-up.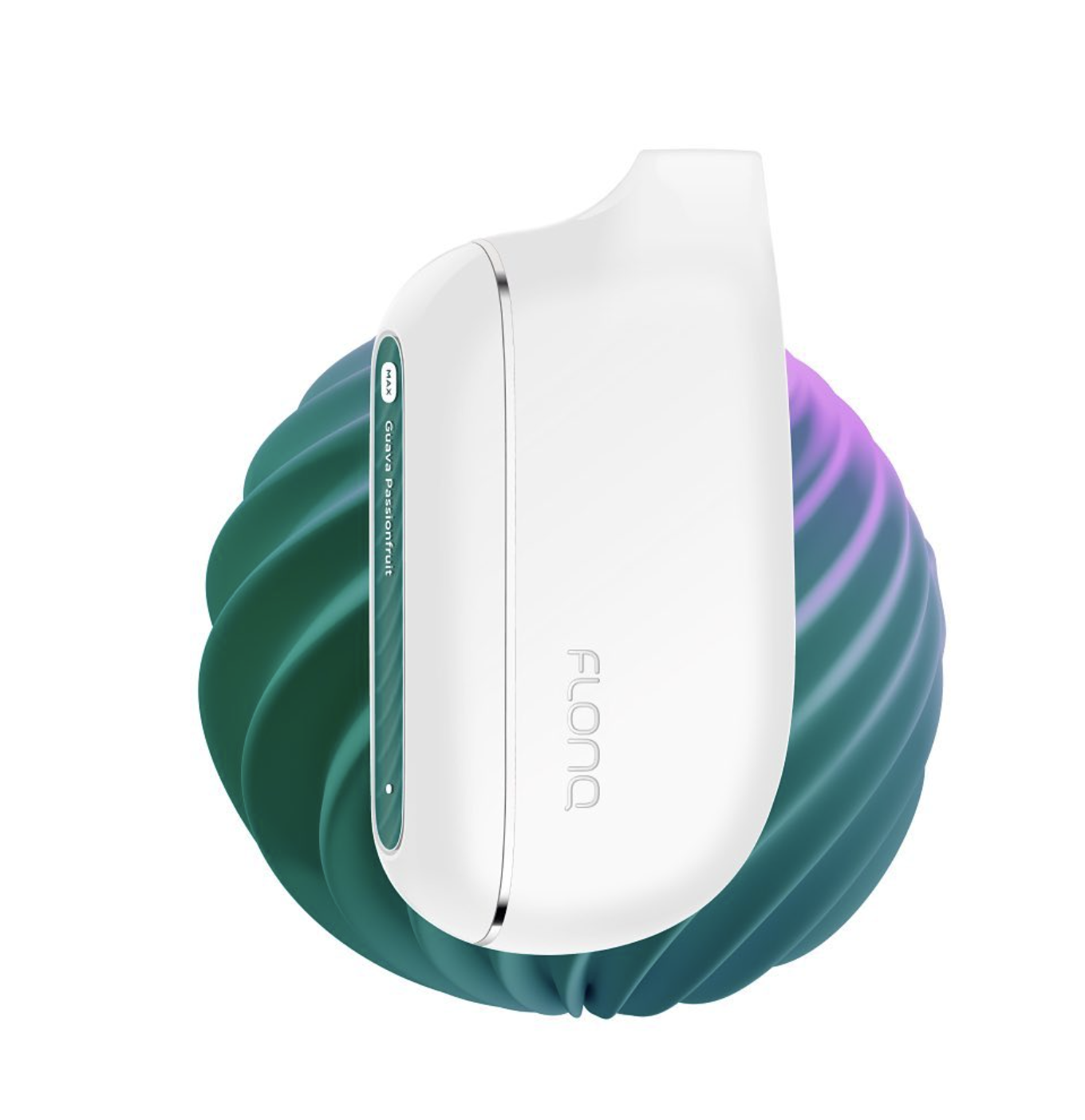 Beyond its superior performance and features, the FLONQ Max Disposable Vape is also a marvel of design. Its sleek and compact design makes it incredibly portable, enabling you to enjoy a high-quality vaping experience on the go. Despite its compact size, it encases a wealth of vaping technology, making it the perfect combination of convenience and performance.
The FLONQ Max is not just a disposable vape; it's a style statement and a commitment to the finest vaping experience. Whether you're an experienced vaper looking for a dependable, high-performing device or a novice venturing into the vaping world seeking a device that offers an ideal balance of simplicity and performance, the FLONQ Max Disposable Vape is the go-to choice.