Title: The Yovo JB8000: A Comprehensive Review of the New Smart Disposable Vape



Introduction
As vaping continues to evolve, manufacturers are constantly pushing the boundaries of innovation to create devices that cater to every user's needs. One such device is the Yovo JB8000, a smart disposable vape that combines cutting-edge technology with a stylish and user-friendly design. In this comprehensive review, we will delve into the key features of the Yovo JB8000, including its pre-filled synthetic e-liquid, nicotine strength, rechargeable battery, and much more. By the end of this article, you'll have a deeper understanding of what sets the Yovo JB8000 apart in the competitive world of disposable vapes.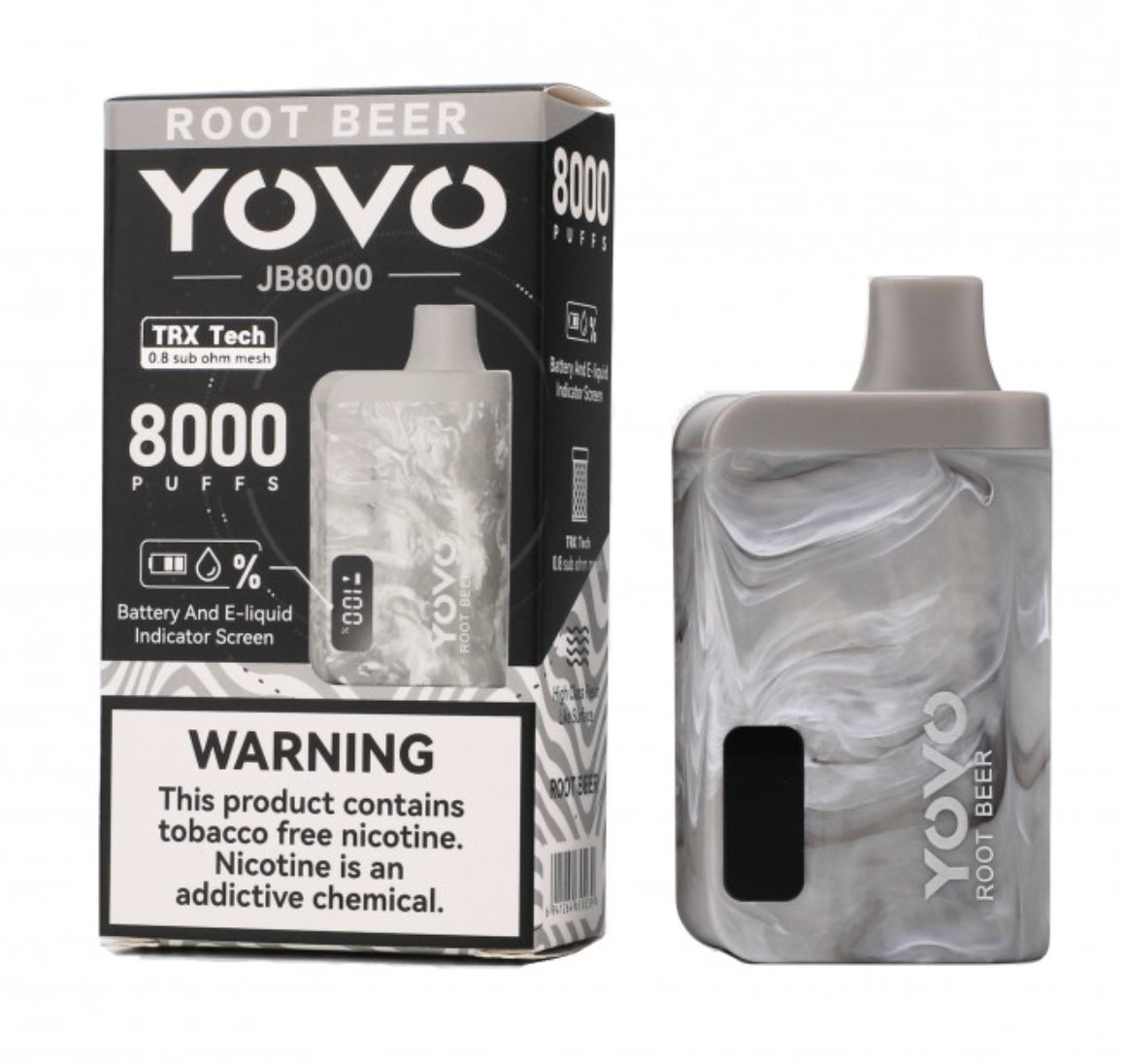 12mL Pre-Filled Synthetic E-Liquid
One of the standout features of the Yovo JB8000 is its 12mL pre-filled synthetic e-liquid, which sets a new standard for disposable vape devices. This generous amount of e-liquid ensures that users can enjoy a satisfying and long-lasting vaping experience without having to worry about frequent refills. Moreover, the synthetic e-liquid is designed to provide a smooth and consistent flavor profile, allowing vapers to fully appreciate the unique taste of their chosen flavor.

5% (50mg) Nicotine Strength
The Yovo JB8000 comes with a 5% (50mg) nicotine strength, which is ideal for users who are looking for a strong and satisfying nicotine hit. This nicotine concentration is comparable to many popular disposable vapes on the market, ensuring that users can easily transition to the Yovo JB8000 without experiencing a significant change in nicotine intake.

650mAh Type-C Rechargeable Battery
Unlike traditional disposable vapes, the Yovo JB8000 features a 650mAh Type-C rechargeable battery. This powerful battery ensures that users can enjoy an uninterrupted vaping experience, with an estimated 8000 puffs available on a single charge. Additionally, the Type-C charging port offers faster charging times compared to older micro-USB ports, allowing users to get back to vaping sooner after a battery recharge.

TRX Tech 0.8Ω Sub-Ohm Mesh Coil
The Yovo JB8000 is equipped with a TRX Tech 0.8Ω sub-ohm mesh coil, designed to provide a smooth and flavorful vaping experience. The use of mesh coils has become increasingly popular in the vaping community due to their ability to produce more vapor and deliver more intense flavor compared to traditional coil designs. With the TRX Tech 0.8Ω mesh coil, users can expect a consistently satisfying vape with every puff.

Battery & E-Liquid Indicator Screen
One of the most innovative features of the Yovo JB8000 is its battery and e-liquid indicator screen. This small yet practical display provides users with real-time information on the remaining battery life and e-liquid levels, allowing them to easily keep track of their device's performance. This feature is particularly useful in a disposable vape, as it helps users to maximize their vaping experience by ensuring that they never run out of power or e-liquid unexpectedly.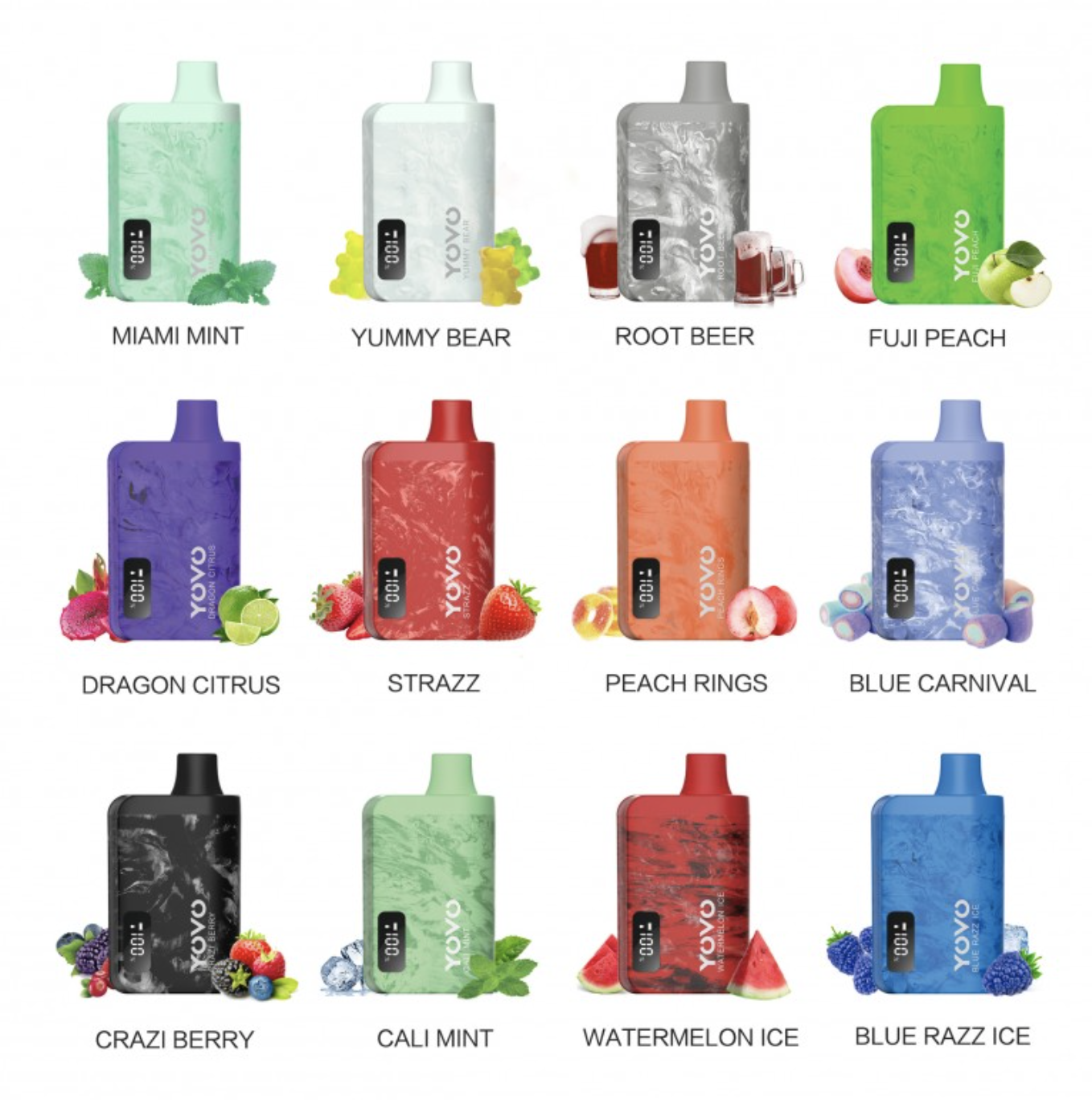 High Class Resin-Like Surface
The Yovo JB8000 features a high-class resin-like surface that gives the device a premium and stylish look. This unique finish not only adds to the device's visual appeal but also provides a comfortable and secure grip, making it an ideal choice for users who value both form and function in their vaping devices.
Conclusion
The Yovo JB8000 smart disposable vape sets itself apart from its competitors with its advanced features and stylish design. Its generous 12mL pre-filled synthetic e-liquid, strong nicotine strength, powerful rechargeable battery.