In-Depth Review of MoTi Duo 9000 Disposable Vape: Elevating the Standards of Vaping
In the ever-evolving world of vaping, products that truly make a mark are ones that combine technological innovation with user-centric design. One such revolutionary product that we're excited to review today is the MoTi Duo 9000 Disposable Vape. This vape device raises the bar for disposables and presents a compelling argument against its rechargeable counterparts.
Starting with its remarkable 20mL Pre-Filled E-Liquid capacity, the MoTi Duo 9000 boasts one of the largest reservoirs in the disposable vape market. This ample volume allows for extended vaping sessions without the constant worry of refilling. Complementing this large capacity is the robust 5% (50mg) Nicotine Strength, catering to users who crave a potent nicotine hit.

Powering the device is a formidable 850mAh Type-C Rechargeable Battery. A slight step-up from many disposable vapes, this sizable battery ensures longevity and supports fast charging, meaning less downtime and more time for enjoyment. Mirroring its name, the Duo 9000 delivers an astounding 9000 puffs before requiring a recharge, significantly outperforming most disposables and some rechargeables alike.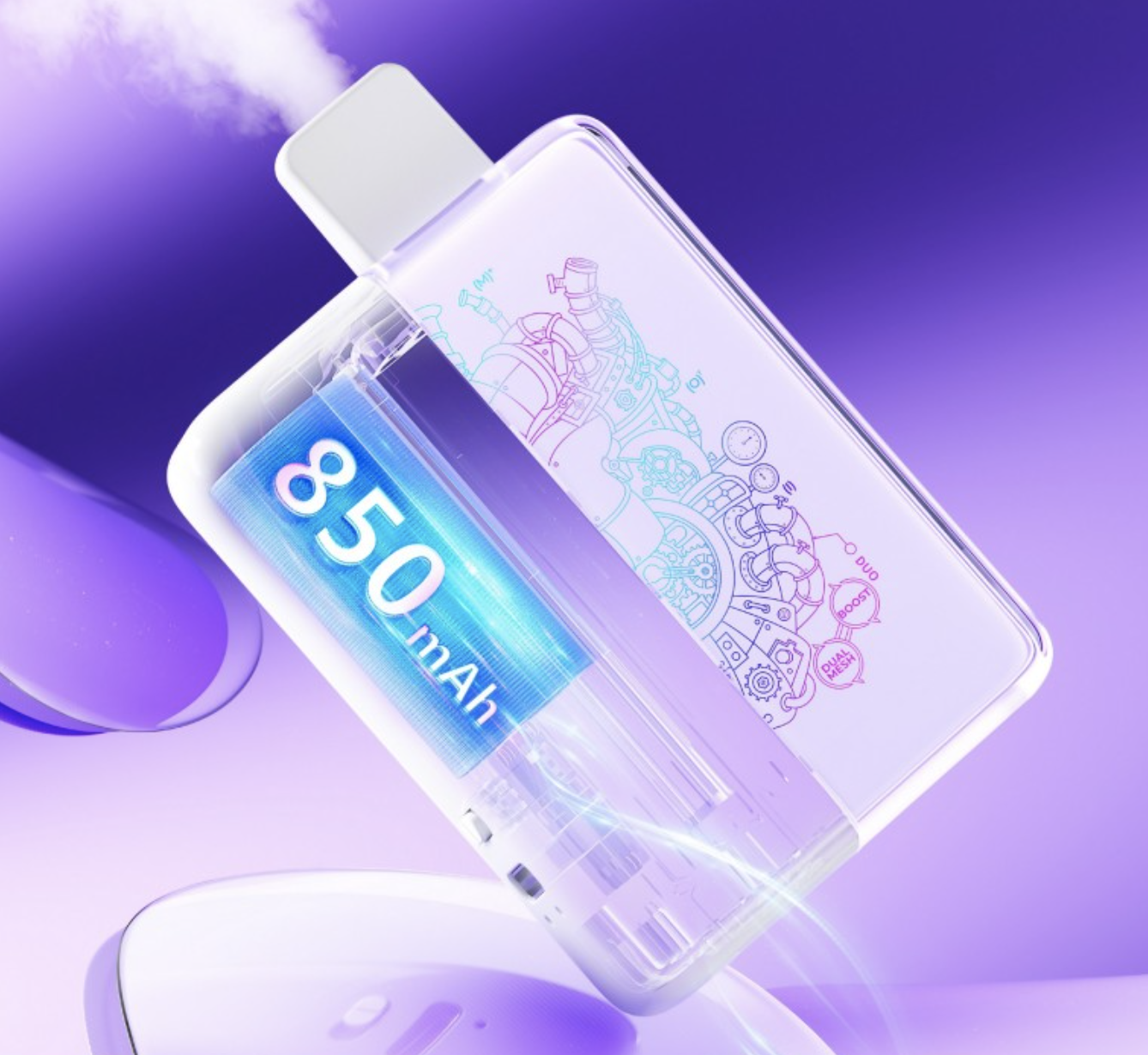 Taking a deep dive into the technical aspects, the MoTi Duo 9000 comes equipped with a Dual Mesh 1.2Ω/0.6Ω Coil. This innovation allows users to switch between two vaping experiences seamlessly, whether you prefer a direct-to-lung vape or a more traditional mouth-to-lung experience. The use of dual mesh coils guarantees smooth, flavorful vapor production and impressive cloud size.
A standout feature that we must highlight in our review is the BOOST Mode. This function gives you the ability to enhance your vaping experience by increasing the power output, resulting in a warmer vape and more significant vapor production. It's a bonus for cloud-chasers and those who enjoy a more pronounced flavor profile.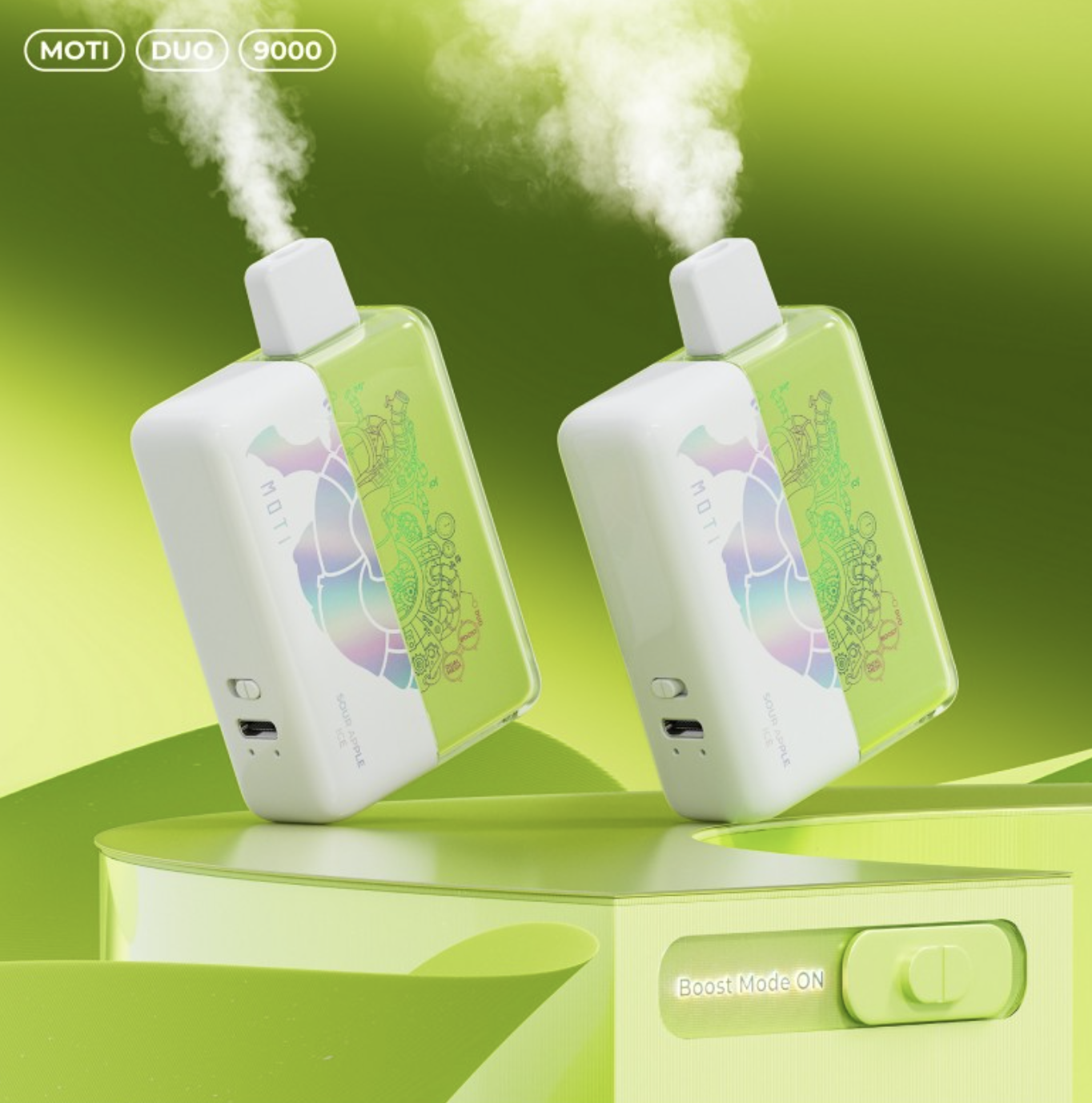 Last but not least, the MoTi Duo 9000 Disposable Vape features intuitive Battery & E-Liquid Indicator Lights. These ensure that you're never left in the dark about your device's status, flashing timely warnings when it's time to recharge or refill.
In summary, the MoTi Duo 9000 Disposable Vape stands as a testimony to the potential of disposable vapes. It pushes the boundaries with its large e-liquid capacity, impressive battery life, dual mesh coil technology, and unique BOOST mode. Its user-friendly design, which includes battery and e-liquid indicator lights, further enhances the vaping experience.
In our comprehensive review of the MoTi Duo 9000 Disposable Vape, it stands out as an innovative, high-performing, and user-centric device. It's an excellent choice for veteran vapers seeking a high-quality disposable vape and novices who wish to start their vaping journey on a high note. With the MoTi Duo 9000, you're not just getting a disposable vape; you're investing in a top-tier vaping experience.