Lost Vape Orion Bar 10000: A Game-Changer in the Vaping Universe - A Comprehensive Review

In the ever-evolving world of vaping, it's rare for a product to truly stand out. But every once in a while, a gem emerges from the shadows, shining brighter than its contemporaries. Such is the case with the Lost Vape Orion Bar 10000. I recently got my hands on this beast of a vaping device, and I felt it deserved an in-depth review. So, for those in search of their next vape love, here's a comprehensive look at the Orion Bar 10000.
First Impressions:
Straight out of the box, the Orion Bar 10000 boasts a sleek and modern design. It feels weighty, but not overly so, indicative of a device that promises both power and portability. The immediate standout feature? Its smart display. But before diving into its array of features, let's discuss the vaping experience.
Flavor Experience:
Having tried all 10 available flavors, I can say with confidence that the Orion Bar 10000 provides a genuinely diverse range of experiences.
Blue Razz Ice: This was like a flashback to childhood, with the taste of blue raspberry candy, enhanced by a refreshing icy undertone. An invigorating blend, perfect for those who enjoy a touch of nostalgia with their nicotine.
Grape Burst and Kiwi Passion Fruit Guava: Two fruit-forward flavors that genuinely feel like a burst of summer. Grape Burst was an authentic grape experience, while Kiwi Passion Fruit Guava was a delightful tropical medley.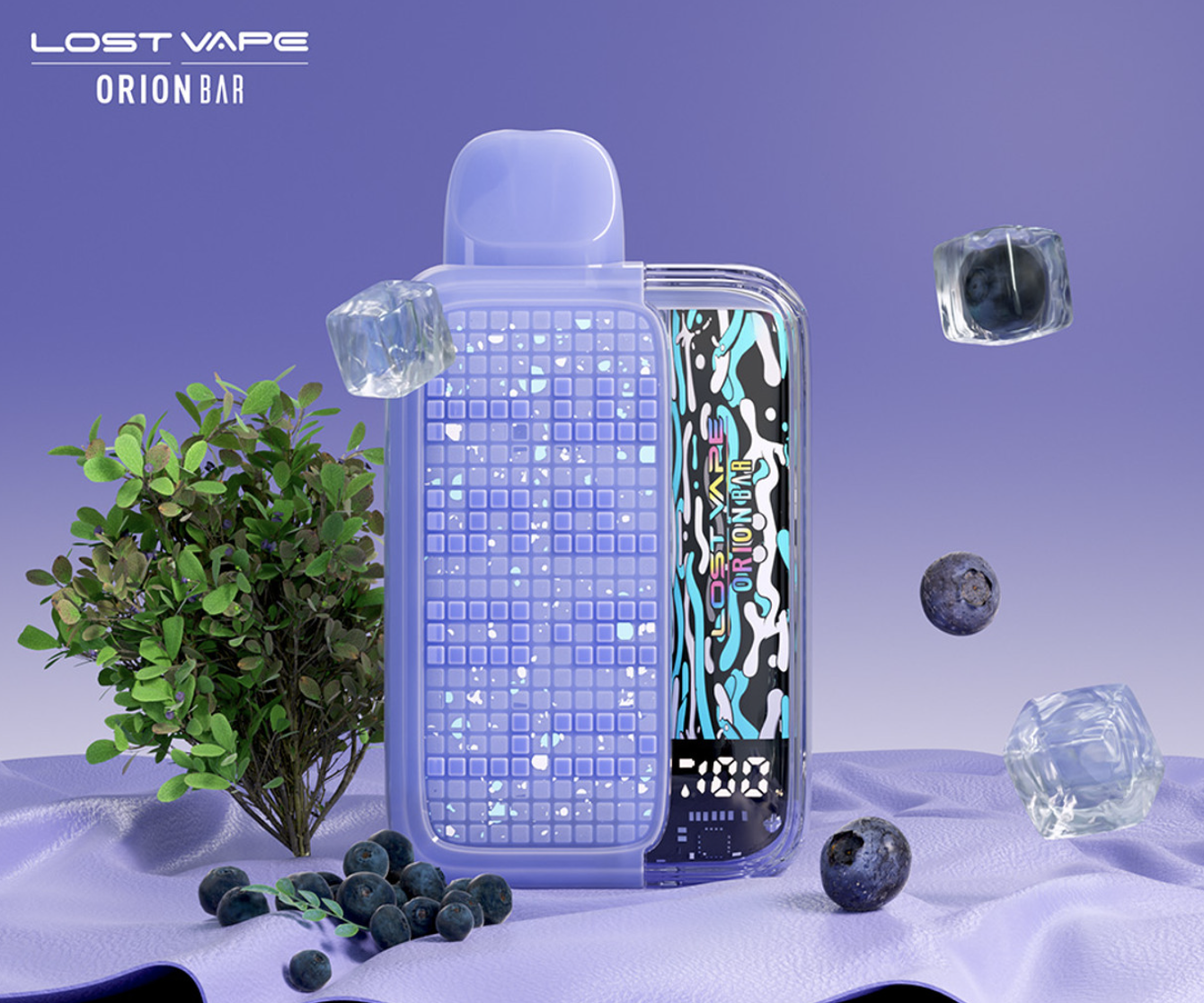 Battery Life and Charging:
A crucial aspect of any vaping device is battery longevity. The 650mAh battery in the Orion Bar 10000 lasts surprisingly long, and I could vape uninterrupted throughout the day. And when it did need charging? The Type-C charging port ensured a quick and efficient recharge.
Vaping Consistency:
The 1.0 ohm mesh coil atomizer is a highlight. Even after substantial use, the flavor remained consistent, and the vapor production was impressive. The mesh coil ensures an even heat distribution, resulting in a flawless vaping experience every time.
Adjustable Airflow:
For me, the adjustable airflow is a game-changer. Whether I was in the mood for a direct lung hit or a more restricted mouth-to-lung experience, the Orion Bar 10000 adapted perfectly.
Smart Display:
A unique feature that sets the Orion Bar apart is its smart display. It's not just a gimmick; it's genuinely useful. It allowed me to monitor battery life, puff count, and other essential stats, adding an extra layer of convenience.
Portability and Design:
The slim and sleek design of the Orion Bar 10000 is perfect for on-the-go vaping. It slips easily into pockets and is discreet enough for any setting.
E-Liquid Capacity:
With a 20ml e-liquid tank, refilling worries are a thing of the past. The Orion Bar 10000 provides an extended vaping session, ideal for those long days out or travel.
Final Thoughts:
In a market flooded with disposable vape devices, the Lost Vape Orion Bar 10000 undoubtedly sets itself apart. It's not just another disposable device – its rechargeable nature, combined with a large e-liquid capacity and an intelligent display, showcases the thoughtful design and innovation behind it.
While some might argue that the world doesn't need another disposable vape device, the Orion Bar 10000 is proof that when done right, they can offer a unique and superior experience.
Having tested it extensively, I can confidently say that this is a device that both novice vapers and seasoned pros will appreciate. Its range of flavors, combined with its premium features, ensures that the Lost Vape Orion Bar 10000 isn't just a fleeting sensation but a mainstay in the vaping landscape.
In conclusion, if you're in the market for a new vaping device that delivers on all fronts, the Orion Bar 10000 should be at the top of your list. It's a testament to the fact that with the right innovation and design, even a saturated market can be revitalized.