Flum Pebble X 6000 Disposable Vape Review: A Flavor-Filled Powerhouse
Are you on the hunt for a top-tier vaping experience? Search no more, as the Flum Pebble X 6000 Disposable Vape has arrived on the market. With its unique blend of size, power, and flavor variety, this disposable vape is a game-changer in the industry.
The Flum Pebble X 6000 is not your ordinary disposable vape. It sets a high bar with a massive 14mL prefill capacity, offering users more time to enjoy their vaping experience. It's no small feat to create a disposable vape with such a significant prefill capacity, but Flum has managed to do it.
Not only does the Flum Pebble X 6000 provide an extensive amount of e-liquid, but it also delivers a whopping 6000 puffs. It's a non-rechargeable vape that packs enough power to satisfy the needs of even the most avid vapers. This vape boasts a 5% (50mg) nicotine strength, ensuring a satisfying hit each time.
At the heart of this disposable vape is its integrated battery, powering your puffs without interruption. There's no need for charging, which makes it a perfect companion for those constantly on the move.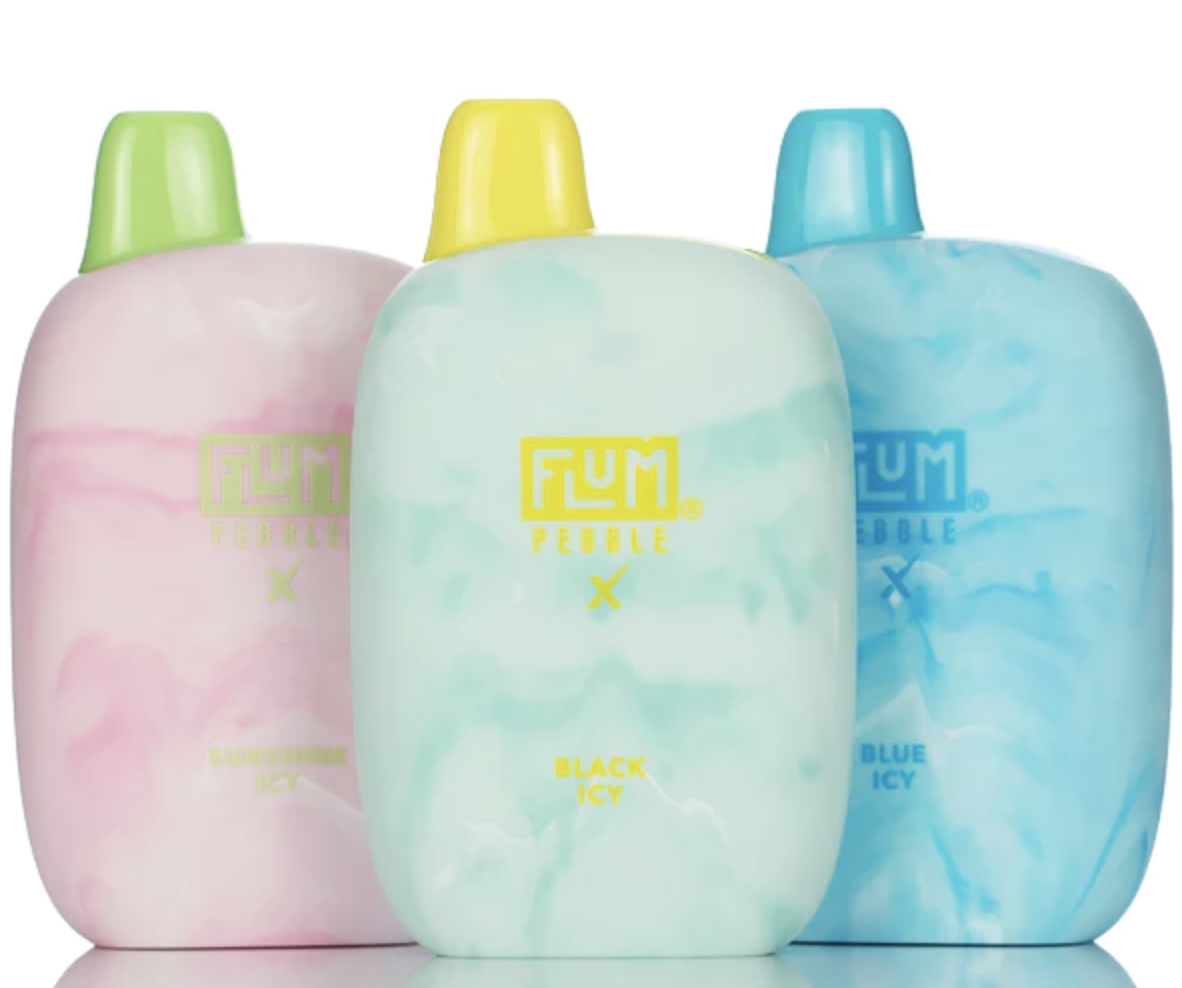 Its operation is draw-activated, allowing for a seamless and intuitive vaping experience. You don't need to fumble with any buttons – just draw, and you're good to go.
The Flum Pebble X 6000 has not only focused on power but also on delivering quality hits. It features a mesh coil heating element, which is known for producing a more even and enhanced flavor.
Now let's talk about flavors, the true star of the Flum Pebble X 6000. Each flavor is designed to take your vaping experience to another level.
The Black Icy option offers a robust and refreshing vaping experience, bursting with the cooling sensation of menthol intertwined with the boldness of dark berries. It's the perfect choice for those who like their vapes icy and invigorating.
Next up, we have the Blue Icy, a divine blend of sweet and tart blueberries with a chilling menthol finish. This flavor leaves a lasting impression with its perfectly balanced fruity and icy taste.
Lastly, the Sunshine Icy variant is for those who like to mix things up. This unique flavor blends the citrusy punch of tropical fruits with an icy menthol kick. It's the perfect way to bring some sunshine into your vaping experience, no matter the weather.
The Flum Pebble X 6000 Disposable Vape, with its extensive prefill capacity, impressive puff count, and incredible flavor options, stands as a formidable competitor in the disposable vape market. The future of vaping is here, and it tastes fantastic!